Bonus Content, Lebron, and CUTE ANIMALS
ShareThis
For those of you who haven't been with me since day one of the blog (you bandwagoners): here's the truth: I'm a hockey writer by default.  I started out just…. blogging.  Stand-up comedy, animal pictures, football rants, and the occassional mention of a sport I sometimes followed, hockey.
Blogger Bourne was like Hockey Bourne - I loved me some stats.  I had thirty "views" my first day, and wanted the number to head up.  I checked progress religiously throughout the day as A) it was super-easy when I had a wordpress.com account and didn't have to go through the whole Google Analytics rigamaroll and B) I was confined to the couch for a couple months thanks to my shattered face, and was f**king bored.
What I noticed was, every time I wrote about hockey, things kaboomed.  Ahhh– since I actually knew what the hell I was talking about on that topic, people were more inclined to care.  Noted.
And here we are today.  It's just me, jumping around waving hockey sticks, wearing a helmet and visor, yelling "HockeyHockeyHockey!  HOCKEY!  HHOOCCKKEEEEEEY!"
On that note, it's summertime, and you're going to have to periodically deal with the fact that the roots of this blog are not fully planted in ice.  But don't fret too much – if something puckportant comes up, I'll still be here to jump on it.
*****
A question:
Would you pay for bonus content?  As in, if I did a weekly video blog and a bi-weekly podcast, would you pay 3/4/5 dollars a month to listen/watch something like that?  (Potential podcast guests: Greg Wyshynski, Cabbie Richards from "Cabbie on the Street", some player friends like Eric Nystrom, Charlie Kronschnabel, um… Clark Gillies and Bob Bourne?)
I personally know I refuse to pay for anything online.  Like, I followed the Islanders beat writer Katie Strang on Twitter this year, and refused to pay the $5 a month Newsday asks to read her blogs.  I figured if it was important news, I'd find out about it one way or the other.  So I understand if the answer is no. 
Please click this link and answer the poll so I can figure out if I should do that stuff for next season.  The "donate" button has helped (thanks to you generous readers), but doesn't wield anything consistent.
*****
LEBRON. 
Let's talk Lebron.
First off, check out Bill Simmons great column for some context - Lebron has spurned three things for what Simmons thinks appears to be a cry for basketball help:  Home (Cleveland), "Global Icon" status (New York Knicks), and the best chance at winning (Chicago, in BS's opinion).
So go ahead and read that if you feel like reading about his free agency decision from a more serious sports standpoint. 
But how about the human side of it?  What the f**k is this guy doing?  He's letting some new agent DESTROY him… and he can't see it?  His new agent's name, by the way, is Maverick.  Neato. 
After the launch of his new website, the announcement of his ESPN show "The Decision", and the start-up of his twitter account, I thought I couldn't take anymore.  Then he's tweeting stuff like "submit a question to #lebrondecision for me to answer tonight"?  Now I KNOW I can't take anymore. 
I really did like this guy before, but the whole transforming into a brand thing is nauseating.  Corporate-advised tweets?  I mean, c'mon, man…. 
Everything his camp has done has made it so Lebron HAS to win a title.  Anything less is Space-Shuttle-Challenger-level failure.  I don't care what league you're in, or what team you're on, titles are NEVER a given.  Yes, basketball is the sport where the best team usually wins, for sure more than the other three big leagues, but with nine minimum-salary players, winning it all is no gimme.  Why pile onto your own pressure like this?
"KidCanada" tweeted a question for Lebron today: "Have you crossed over from regular villainy to cartoon super-villainy? #lebrondecision"  Fair question. 
***** 
If I were a gambler, I'd – wait, I am. ….. If I had the money to gamble, I'd put it all on Ilya signing today.  Don't you think?  More than enough time has passed for him to figure out his choices.  Now that you know your options, pick one buddy.  We're tiring of this. 
***** 
Tomorrow I head out to LA to meet with my producer/friend, first and foremost to get the Justin Bourne Hockey Show underway so we can get the pilot out, and try to have it on TV for next season.  I figure mentioning it on the blog and twitter is a great way to generate some buzz, and "groupthink" some ideas. 
What were your favourite things I've discussed in column/blog form over the past year?  What new ideas would you like to see me break down in a segment?  Basically it'll be me, some highlights, some conversations, some demonstrations and possibly some beer tasting.  …In every segment.  And before the show.  Admit it, you'd watch that 1000% more often than "frozen in time" games. 
***** 
And, while I'm reaching back to my blog roots, here's one for all of you that write "stop with the animal pictures".  
EAT IT.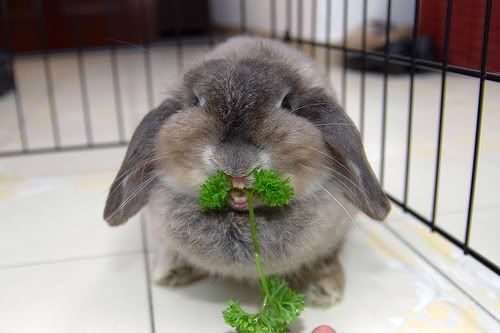 Hey look, it's Chubbyguts Tyson!
<—–